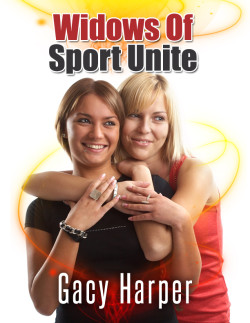 ISBN: 978-1-62327-246-3
Widows Of Sport Unite is a Lesbian/Couple's Erotica short story – M/F, F/F. This erotica short story contains explicit content, erotic situations, graphic language and is suitable for readers 18 and over.
Two bored suburban housewives delight in each other's company in more ways than one, as they explore the complexities of their marriages and their feelings for one another. Their lusty friendship builds until they have a sexy culmination once in their manicured suburban lawn, without their husbands being any the wiser.
Available on Kindle, Nook, Apple & Android Devices
Purchase From Retailers Below:
Amazon Kindle
B&N Nook
Smashwords
Apple iBooks
Google Play
Kobo