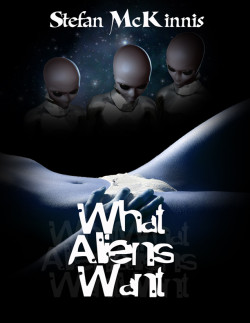 ISBN: 978-1-62327-515-0
What Aliens Want is a Paranormal Erotica short story – M/F. This erotica short story contains explicit content, erotic situations, graphic language and is suitable for readers 18 and over.
Melissa and Jack never knew it was coming. As lifelong friends, they often just hung out and talked about each other's lives. They loved to go out to dinner together, and they love to try new restaurants.  When they try a new place, they get a funny feeling that things aren't quite what they appear to be.
They discover that they have been drugged and abducted by aliens and they found themselves terrified in a spacecraft cell. When the aliens began to look at them, they were glad that at least they were together in the room for support. But things got even more bizarre when the aliens forced them to have sex.
The experiments went on for days it seemed. When they got home, they knew they could not speak of it and they also knew that they were addicted to the sex and that their friendship had changed forever.
Available on Kindle, Nook, Apple & Android Devices
Purchase From Retailers Below:
Amazon Kindle
B&N Nook
Smashwords
Apple iBooks
Google Play
Kobo