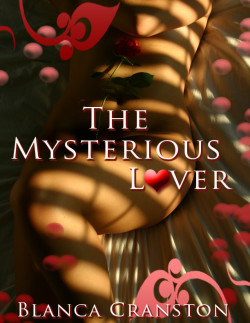 ISBN: 978-1-62327-148-0
The Mysterious Lover is a Paranormal Erotica short story – M/F. This erotica short story contains explicit content, erotic situations, graphic language and is suitable for readers 18 and over.
She is a successful business woman living alone. A mysterious lover appears to her one night, and then continues to please her every night. He leaves without a trace while she finds herself in her own bed, the doors to her apartment locked from the inside. She wakes up just as he apparently left her, satisfied and with vivid memories of herself enjoying every bit of his perfect existence. Love making is passionate and tender, although she eventually begins to wonder if it's all even real, or just a figment of her imagination. The only evidence that it is not all just a dream is the persistent feeling of pleasant abuse she feels each morning and the leftovers between her legs. She gradually grows more and more confused, wishes she could simply enjoy the attention of her midnight lover, while the rational side of her brain is screaming that something is amiss.
The sex and passion between the mysterious stranger and the horny business woman grown more and more pronounced. Soon, she begins to forget that the man somehow finds his way into her apartment every night and leaves the doors locked from within. She no longer seems to care as she is caught in the vortex of passion. She can soon no longer wait for her evenings with her perfect man and loves to not only have his dominant passion take her to new heights, but to also fall asleep in his loving, perfect arms. One has to wonder just what or who this man is, although this is never explained, not does it really needs to be, as the story takes little turns besides describing the intense feelings the woman experiences when in the embrace and loving care of her newly found man and lover. She loses herself in his love, dies, and is reborn each night.
Available on Kindle, Nook, Apple & Android Devices
Purchase From Retailers Below: