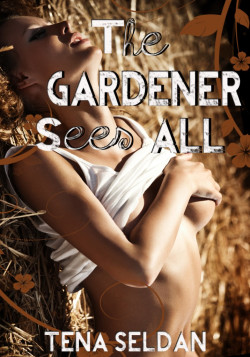 ISBN: 978-1-62327-444-3
The Gardener Sees All is a Men's Erotica short story – M/F. This erotica short story contains explicit content, erotic situations, graphic language and is suitable for readers 18 and over.
Even though you may think the man who clips your grass and prunes your bushes is innocent and laid-back, don't ever be so sure. You never know what kind of hot little secrets he harbors. The gardener in this story has a sex-filled day with his clients' gorgeous college daughter. She is sexy and beautiful and definitely knows it! She spreads herself out in the sun and gets ready to perfect her all-over tan. Not only that, she has a water bottle and another toy to keep herself occupied. He got more than he bargained for when he decided to head out for his job that day. It was definitely a hard, hot job this day. He does whatever he can to keep control. Transport your mind to the mind of a gardener who sees it all and does it all just to keep his clients happy.
Available on Kindle, Nook, Apple & Android Devices
Purchase From Retailers Below: