ISBN: 978-1-62327-319-4
The Bigger Picture is a Gay Erotica short story – M/M. This erotica short story contains explicit content, erotic situations, graphic language and is suitable for readers 18 and over.
Carl and Dave were good friends for many years, and Carl is as straight as they come. Dave, on the other hand, is secretly gay. Yet, Matt, Carl's older brother, has been a part of Dave's life for these many years too. When Matt announces his 'out of the closet' statement to his family, his family erupts with rage, Carl especially.
Carl is a homophobe and wants nothing to do with gay men. He makes fun of his brother to Dave all the time. At first, Dave laughs it off, pretending that it doesn't matter. Yet when Dave has a heart to heart moment with Matt, he discovers something he didn't realize before. He's in love with Matt! He'd always looked at Matt as a big brother, but now, he's more.
Available on Kindle, Nook, Apple & Android Devices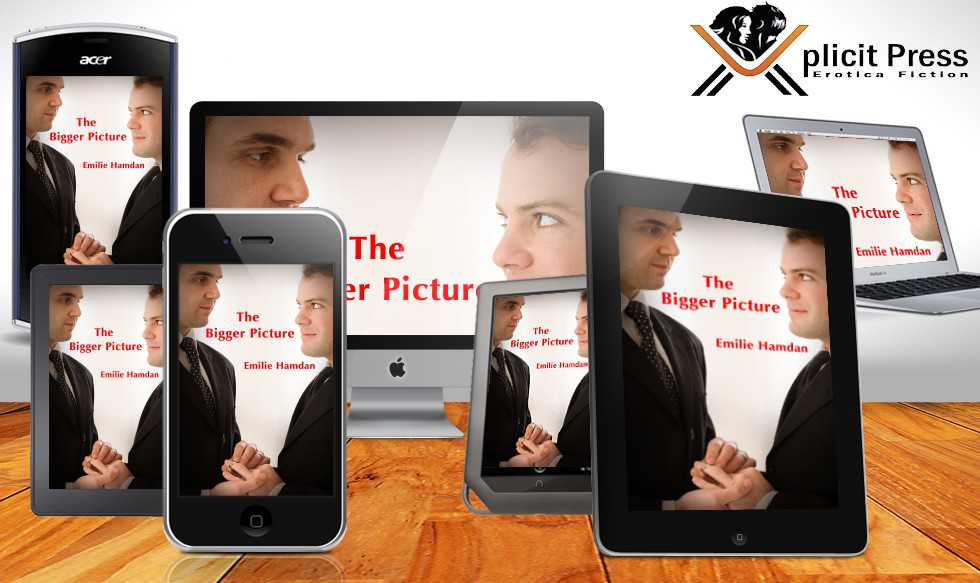 Purchase From Retailers Below:
Amazon Kindle
B&N Nook
Smashwords
Apple iBooks
Google Play
Kobo