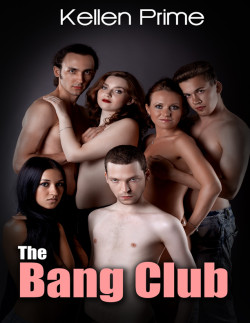 ISBN: 978-1-62327-504-4
The Bang Club is a Contemporary College Erotica short story – M/F, M/F. This erotica short story contains explicit content, erotic situations, graphic language and is suitable for readers 18 and over.
Eight strangers caught up in the sweltering heat of chaotic Bangkok decide to take a breather from their explorations and explore each other. They say what happens in Vegas stays in Vegas. Well apparently the same is true for Bangkok. A group of backpackers stumble upon each other in the chaos, and needing the familiarity of English, they get together for drinks and some dinner. Of course, eight young people in the prime of both sexual and other appetites, it doesn't take much suggestion to get them all playing a rather physical game. The problem with getting all hot and horizontal with complete strangers is that you end up with a lot of unanswered questions, the kind that can only be answered by getting hot and horizontal again, and again! By the time the group leaves Bangkok, there is no doubt that whoever each of them happens to sleep with next will be in for the ride of their lives, having at their fingertips the sum of eight sexual explorations that culminated in a four-day lesson in multiple orgasms.
Available on Kindle, Nook, Apple & Android Devices
Purchase From Retailers Below: