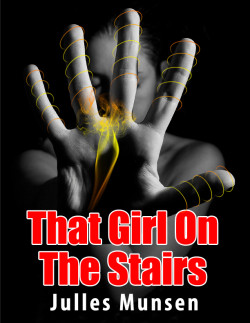 ISBN: 978-1-62327-510-5
That Girl On The Stairs is a Multiple Partner Erotica short story – M/F/F. This erotica short story contains explicit content, erotic situations, graphic language and is suitable for readers 18 and over.
Darcy is an aspiring model who takes an interview in a mostly abandoned building.  The appointment is scheduled at an office on the 19th floor.  Darcy is almost discouraged when she discovers that the elevator is out of order.  She has no choice but to climb the endless stairs.
As she gets closer to her destination, she started to make herself more comfortable by discarding some of her clothes.  What starts out as a seemingly innocent job interview turns into a rough, hard sexual encounter with strangers that Darcy fantasized about.
Available on Kindle, Nook, Apple & Android Devices
Purchase From Retailers Below: