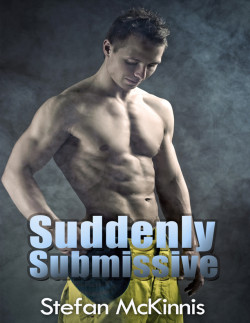 ISBN: 978-1-62327-453-5
Suddenly Submissive is a Women's Erotica short story – M/F. This erotica short story contains explicit content, erotic situations, graphic language and is suitable for readers 18 and over.
Carly had watched Brad grow up in the neighborhood. He was always respectful and called her Mrs. Jordon. Now he was out of high school but he stilled loved shooting baskets and working outside in the cul-de-sac where they lived. As Carly pulled out to go to the grocery store, the basketball hit the car harmlessly and bounced into her yard. When she got the ball and threw it to him, it hit his head. This startled him and he forgot this was Mrs. Jordon and not one of his friends. He responds to this by ordering her to give him the ball and she became submissive. Then he ordered her to get him a drink and she obeyed. Carly had become suddenly submissive to the boy. He is just as startled as she, and he's incredibly turned on, as is she. But it was the next day when he was doing yard work that her submissive side gave Brad things that only her husband should have.
Available on Kindle, Nook, Apple & Android Devices
Purchase From Retailers Below:
Amazon Kindle
B&N Nook
Smashwords
Apple iBooks
Google Play
Kobo