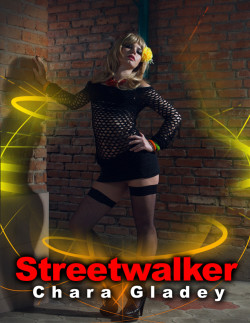 ISBN: 978-1-62327-237-1
Streetwalker is a Confessional Erotica short story – M/F. This erotica short story contains explicit content, erotic situations, graphic language and is suitable for readers 18 and over.
Anushka is a Ukrainian immigrant that has come to America and become a whore. She does well, with many customers arriving to her place daily, picking her up from the street, etc. Even a cop manages to find his way to her apartment. One client in particular, however, becomes truly fascinated with her. A businessman from Cairo named Omar eventually asks her to abandon her own shabby apartment and move in with him, where she is to be his mistress. Anushka immediately agrees.
She agrees even to the few rules which Omar lays down, namely, always being naked and entertaining his guests. She is also to learn to belly dance. She entrains her new lover daily and his guests and is taken cared of nicely, is awarded a big room and everything she wants. One day, while masturbating on a balcony, she even provides an unsuspecting bird watcher a nice view and some pleasure.
Available on Kindle, Nook, Apple & Android Devices
Purchase From Retailers Below: