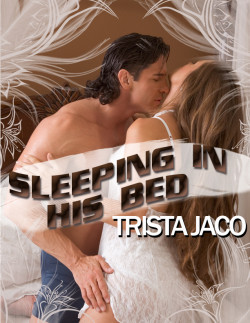 ISBN: 978-1-62327-429-0
Sleeping In His Bed is a Men's Erotica short story – F/M. This erotica short story contains explicit content, erotic situations, graphic language and is suitable for readers 18 and over.
The last thing Drake Cole had expected to see when he got home that night was a sexy, naked-ass woman sleeping in his bed. How she got there he'd never know: she certainly looked beautiful enough to have dropped straight from the sky for all he knew.   He's tired from the long journey, and she is a tempting surprise for him, but is she surprised that he's come home early?
But she was only his sister's best friend. Her name was Zoe, and she was one hot, sweet and ready young woman who confessed to having a crush on him. Drake was at first reluctant to take advantage of her by trying a little seduction. Little did he know, she was the one about to take advantage of him, and as much as he tries to resist her, he can't 'cause she's so determined to have him?
Available on Kindle, Nook, Apple & Android Devices
Purchase From Retailers Below:
Amazon Kindle
B&N Nook
Smashwords
Apple iBooks
Google Play
Kobo