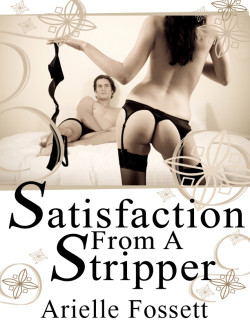 ISBN: 978-1-62327-193-0
Satisfaction From A Stripper is a Men's Erotica short story – M/F. This erotica short story contains explicit content, erotic situations, graphic language and is suitable for readers 18 and over.
A group of friends plan a hot weekend visiting strip clubs. They prepare themselves for a good time of drinking and partying. On the way there, one of them notices a woman while driving to a strip club. She is a hot slender blonde who also seems to have noticed him. After some of the on the road flirting, they arrive at their hotel to prepare for the night out… They are having a great time watching and participating with the dancers when he sees the blonde, who is hard at work dancing. She's even more interested in seeing him as she was on the road. She meets him after her job and she invites him back to her place for something to eat – maybe it wasn't food he was going to be served. His cock pulses in his pants, and he craves to satisfy her every need back at her place.
Available on Kindle, Nook, Apple & Android Devices
Purchase From Retailers Below: