ISBN: 978-1-62327-513-6
Safari is a Fantasy Erotica and BDSM Erotica short story – M/F. This erotica short story contains explicit content, erotic situations, graphic language and is suitable for readers 18 and over.
Buxom black-haired witch Abigail has a taste for the wilder side of life. She is a successful working woman and she has a loving husband. She has a successful business and all he has to do is keep the house and hearth together. Her husband will give her anything and everything in the world – not only those in the world but also anything in the wild kingdom. They are definitely an exciting pair. Using her magic, she transforms her chubby blonde husband Martin into various anthropomorphic animals for her pleasure. They were in rut like wild beasts until both are too tired to continue. Then they spend hours relaxing in each other's arms. Really, who could ask for anything more? Abigail definitely has the best of both worlds.
Available on Kindle, Nook, Apple & Android Devices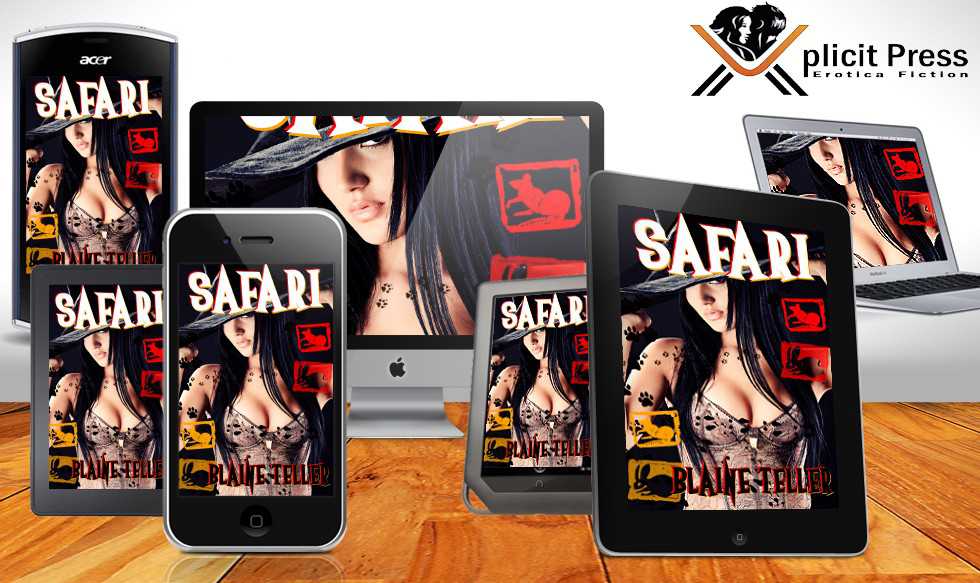 Purchase From Retailers Below: