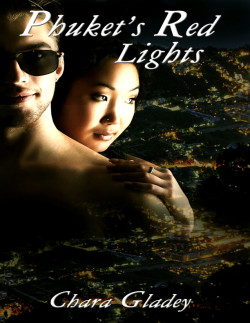 ISBN: 978-1-62327-347-7
Phuket's Red Lights is a Couple's Erotica short story – M/F. This erotica short story contains explicit content, erotic situations, graphic language and is suitable for readers 18 and over.
Chuck is a very eager sex tourist on his way to Thailand. He finds his way to a place that sounds remarkably like Fuckit, called Phuket, and ends up spending the night with three different girls. He enjoys a bit of a show, with Ping-Pong balls popping out of the girl's vaginas, all in good fun of course. He spends the night with one of them, then another with a different girl. All of the acts lead to a final one, where poor ol' Chuck is faced with somewhat of a dilemma. The first two girls were, in fact, simply a prelude, as the last girl, called Jai, offers him to stay with her. Chuck pictures his dear wife while mounting the Thai girl, vowing to show his lover at home some of the new techniques he has learned in the last two days. But can Chuck resist the tempting prospect of staying in Thailand?
Available on Kindle, Nook, Apple & Android Devices
Purchase From Retailers Below: