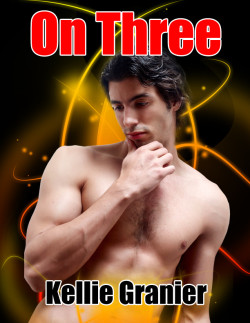 ISBN: 978-1-62327-038-4
On Three is a Gay Erotica short story – M/M. This erotica short story contains explicit content, erotic situations, graphic language and is suitable for readers 18 and over.
It may have been five years since Clint saw his best friend, but he could still read Steve like an open book. Something was seriously troubling him. Nobody should look that sad in the middle of a tittie bar. He barely seemed aware of the fact that he was surrounded by mostly naked women, and when a few of the girls got too close, he shooed them away like he was batting at a fly. Clint was more than a little put out. He liked this bar and he liked these girls and he thought Steve would have a good time. Had his friend really changed that much in five years?
Available on Kindle, Nook, Apple & Android Devices
Purchase From Retailers Below:
Amazon Kindle
B&N Nook
Smashwords
Apple iBooks
Google Play
Kobo