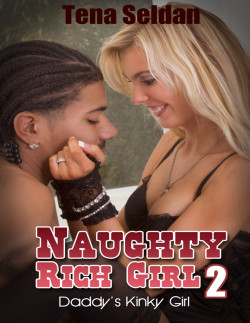 ISBN: 978-1-62327-498-6
Naughty Rich Girl 2: Daddy's Kinky Girl is an Interracial Erotica short story – M/F. This erotica short story contains explicit content, erotic situations, graphic language and is suitable for readers 18 and over.
In part 2 of "Naughty Little Rich Girl" Charlotte and Marcus are up to their sexual escapades again. It seems like Charlotte will do anything to spite her racist father. It started out as that, but even better than the thrill of sneaking around is the hot sex with Marcus. Marcus has no idea what he's getting in to because this time they add a new player to the mix. Charlotte's best friend Veronica shows up for a visit, and things really start to heat up big time. Before all is said and done Charlotte, Marcus, and Veronica are all three going at it like wild sex-starved animals. Join Charlotte and her friends for a day of the wildest, kinkiest sex you could ever imagine and the some! Veronica is a delightful partner as she participates, watches, and even introduces a new component to the play-time, toys and a video camera.
Available on Kindle, Nook, Apple & Android Devices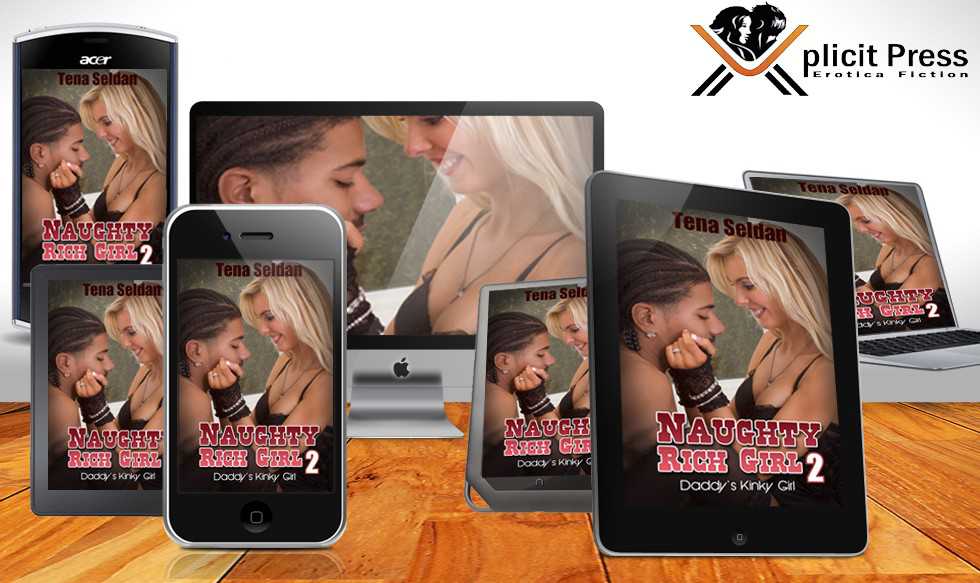 Purchase From Retailers Below:
Amazon Kindle
B&N Nook
Smashwords
Apple iBooks
Google Play
Kobo