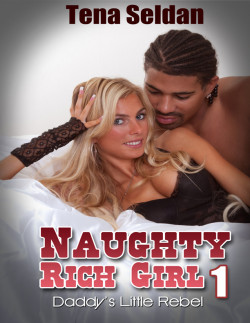 ISBN: 978-1-62327-476-4
Naughty Rich Girl 1: Daddy's Little Rebel is an Interracial Erotica short story – M/F, F/F. This erotica short story contains explicit content, erotic situations, graphic language and is suitable for readers 18 and over.
Charlotte Montgomery is the daughter of a filthy rich millionaire from the south. Her daddy controlled much of Charlotte's life and was a racist man as well. But Charlotte was a rebellious wild child through and through and desired to buck her daddy's rules at every turn. When daddy goes away on business, Charlotte decides to rebel like she never has before. She takes it upon herself to seduce Marcus Wilson, the black man her dad has hired to work on their grounds and swimming pool. What ensues is a wild sexual extravaganza unlike anything Charlotte has ever done before.
Available on Kindle, Nook, Apple & Android Devices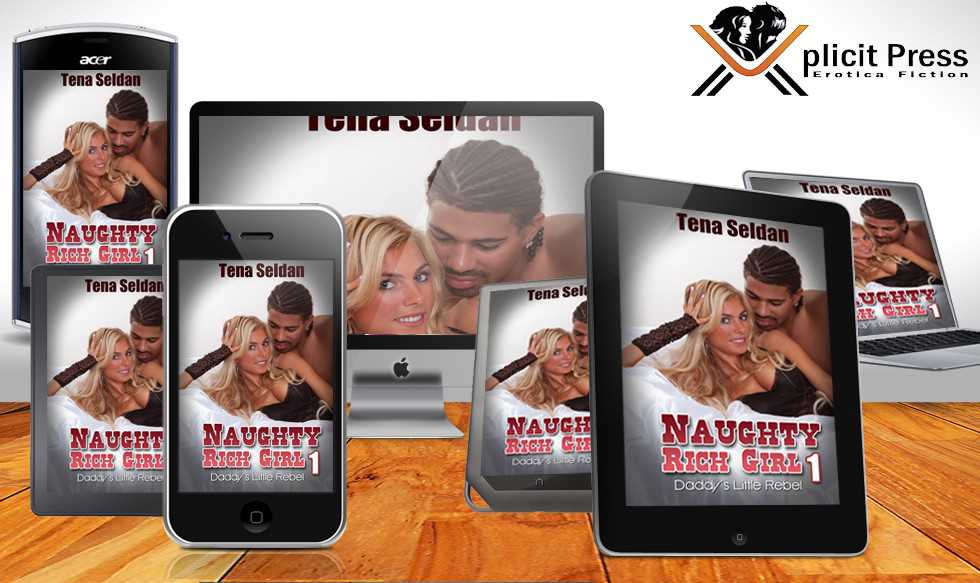 Purchase From Retailers Below: