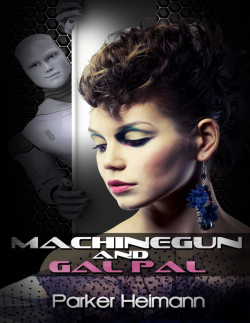 ISBN: 978-1-62327-446-7
Machinegun And Gal Pal is a Science Fiction Erotica short story – M/F. This erotica short story contains explicit content, erotic situations, graphic language and is suitable for readers 18 and over.
An android with crazy metallic parts dates a female punk chick/hacker and is hunted down by a corrupt and advanced. Government sex and violence ensue. The fun continues in this exotic, futuristic world as rivals fight for their ideas and justice and revenge. Robots are the perfect partners, as they are built for pleasure and to serve their masters. Gal Pal loves Machinegun, and even though he is "just" a robot, he feels what he can for and with Gal Pal. They have fun and lots of hot sex between their various crime sprees. Little do they know that they are getting closer and closer to losing everything. Meanwhile, Supreme Ruler plots against them and works out all of his frustrations on his willing and pleased secretary. Could he finally be on the verge of getting his ultimate revenge? And what will become of Machinegun and Gal Pal?
Available on Kindle, Nook, Apple & Android Devices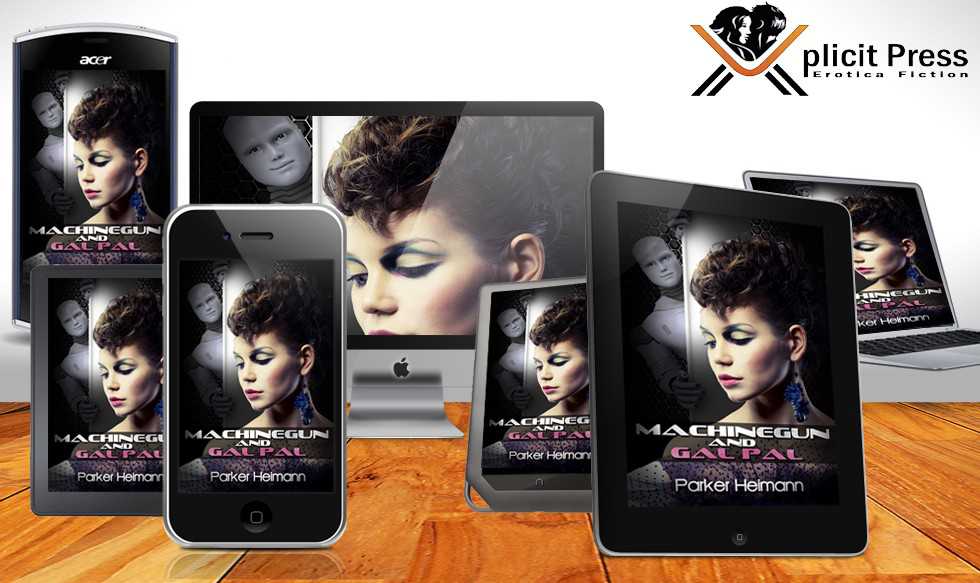 Purchase From Retailers Below: