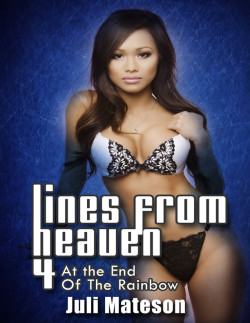 ISBN: 978-1-62327-459-7
Lines From Heaven 4: At The End Of The Rainbow is a Couple's Erotica short story – M/F. This erotica short story contains explicit content, erotic situations, graphic language and is suitable for readers 18 and over.
This is the fourth installment of the Lines from Heaven series that follows the long distance love affair of Jessica and Amir. Now we finally get to see the couple finally get together as Amir goes to Hong Kong to consumate their love. They have both finally accepted their love for each and want to spend the rest of their lives together in wedded bliss. Now they face a new challenge of getting their families to accept their love and grant their blessing to the union of Jessica and Amir. Even with all the differences between their cultures they realize that the love they share transcends such problems. Will they be able to risk the love and acceptance of their families to pursue their love against the wishes of those closest to them? After all they have gone through, will they be able to make the final step becoming man and wife?
Available on Kindle, Nook, Apple & Android Devices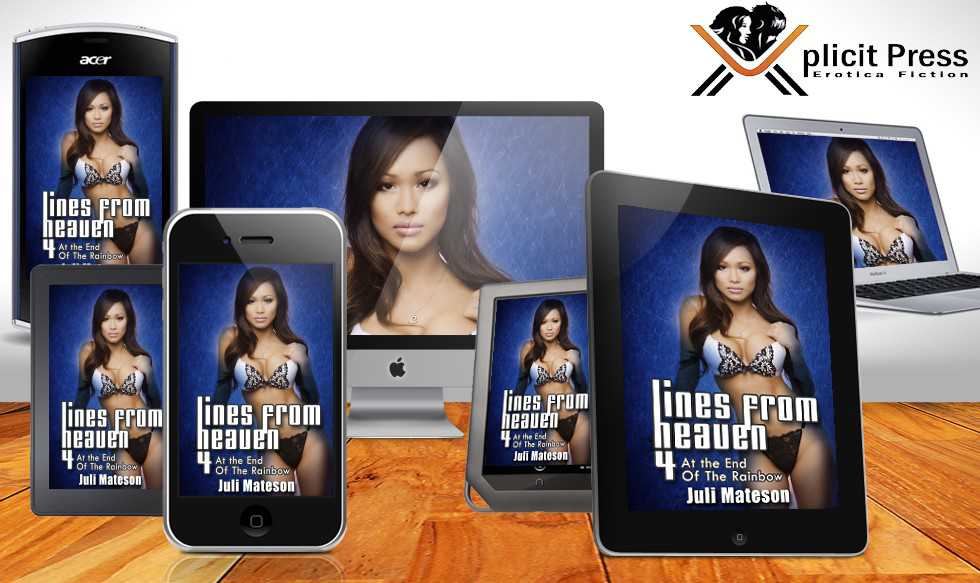 Purchase From Retailers Below:
Amazon Kindle
B&N Nook
Smashwords
Apple iBooks
Google Play
Kobo