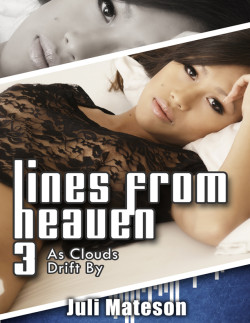 ISBN: 978-1-62327-445-0
Lines From Heaven 3: As Clouds Drift By is a Couple's Erotica short story – M/F. This erotica short story contains explicit content, erotic situations, graphic language and is suitable for readers 18 and over.
This is the third installment of the Lines from Heaven. After moving their relationship to the next level in the last part of the story, Jessica begins letting go of her shyness and starts to open up more to the man that is stealing her heart. There are still insecurities in her mind. Amir continues to send her emails professing his eternal love for her. As he continues to remind her of their love, the walls that she has built around her heart continue to crumble. He also gives her more confidence in herself and her body by constantly telling her how beautiful he thinks she is. The need to see each other in person grows even more with each video session they have. Amir is ready to move their relationship and meet in person. Will Jessica be receptive or will her insecurities keep them apart?
Available on Kindle, Nook, Apple & Android Devices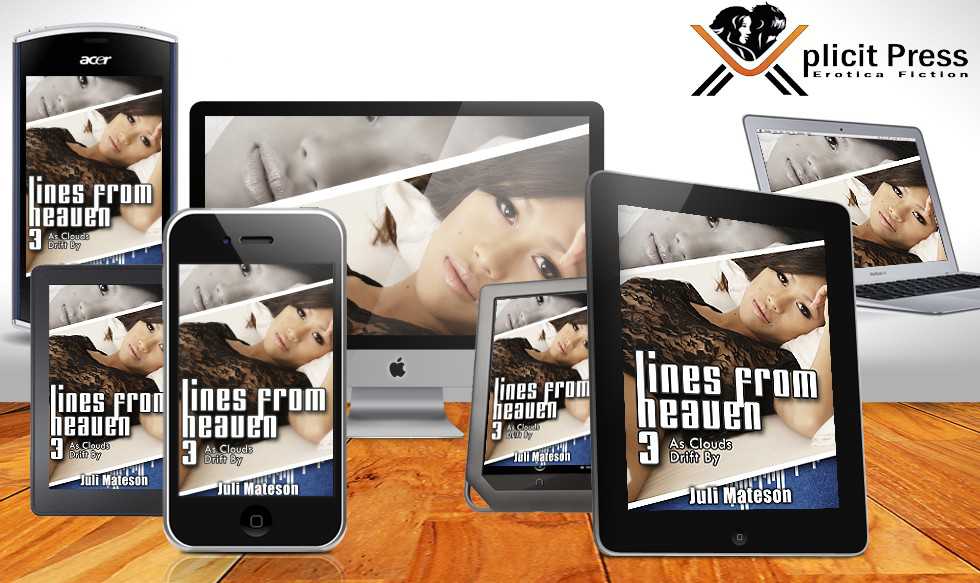 Purchase From Retailers Below:
Amazon Kindle
B&N Nook
Smashwords
Apple iBooks
Google Play
Kobo