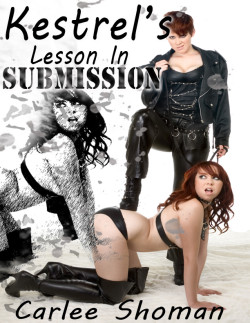 ISBN: 978-1-62327-311-8
Kestrel's Lesson In Submission is an BDSM Erotica and Pansexuality Erotica short story – F/F/F This erotica short story contains explicit content, erotic situations, graphic language and is suitable for readers 18 and over.
Kestrel is a gorgeous young woman who has stumbled across a porn site that features BDSM. The idea has always intrigued her so it is no surprise that it has caught her attention. Upon investigation, she discovers that there is a dungeon near her. That makes her horny and leaves her wanting more so she seeks out a public dungeon for her first lesson. The adventure she experiences there is beyond anything she has ever imagined. She is nervous and tense and wonders if she will be able to learn what to do. She is willing to learn and, thanks to a pair of sexy female Dommes and a supportive dungeon, she is in for a lot of hot action and she has a lot to learn. Fortunately she has come to the right place and picked the right tops to show her the way. Can she learn her lessons well enough to relax?
Available on Kindle, Nook, Apple & Android Devices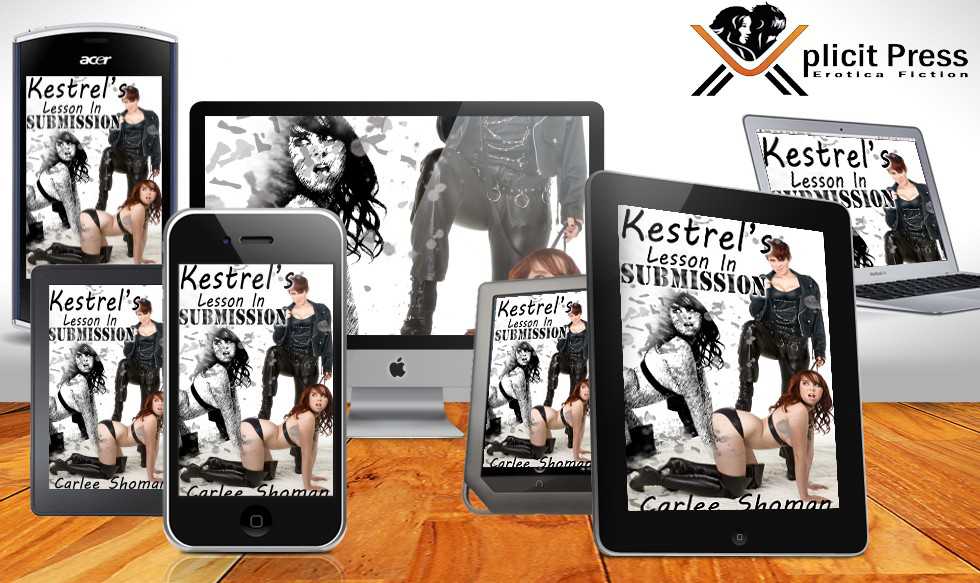 Purchase From Retailers Below:
Amazon Kindle
B&N Nook
Smashwords
Apple iBooks
Google Play
Kobo