ISBN: 978-1-62327-399-6
Keisha's Crush 5: Lovers is a Men's and Black Erotica short story – M/F. This erotica short story contains explicit content, erotic situations, graphic language and is suitable for readers 18 and over.
In the final installment of the "Keisha's Crush" series, it's been seven years since Mel and Keisha were married – they live in New York now and have two wonderful children. Mel still thinks about their wedding night, how sexy and beautiful his wife was, and how earth-shattering their sex was.
But things have changed, and Mel realizes he wants more from his relationship than just sex. He still loves his wife, but the lust and desire is gone. What starts as one night becomes seven years without any intimacy between them. Keisha is increasingly frustrated – she doesn't understand why he ignores or turns away her advances. But her job at a local club offers lots of opportunities for male attention, and Keisha looks there for someone to fulfill her needs.
When Mel catches her in the act, will it mean the end of their love affair? Or will they come back together again and prove that their love is undeniable?
Available on Kindle, Nook, Apple & Android Devices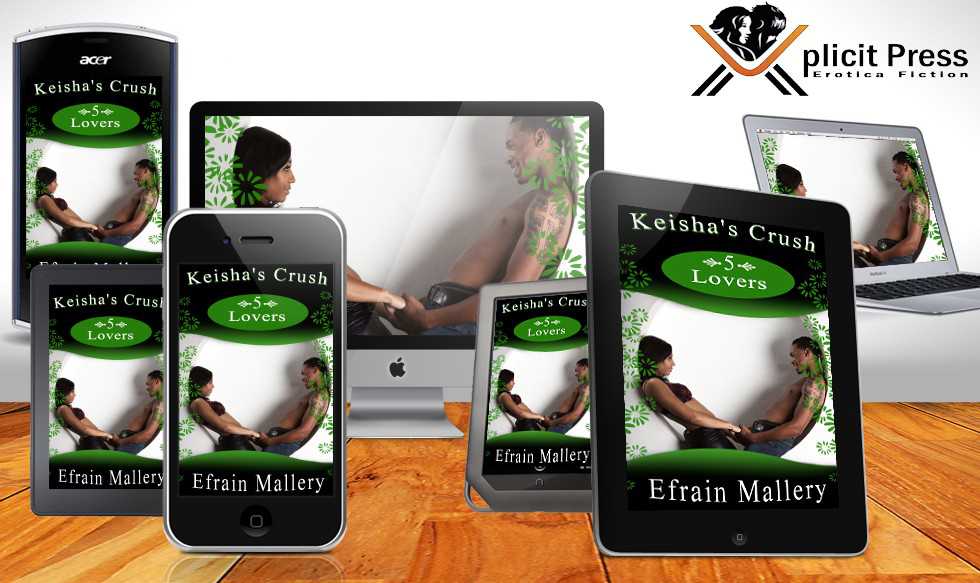 Purchase From Retailers Below:
Amazon Kindle
B&N Nook
Smashwords
Apple iBooks
Google Play
Kobo