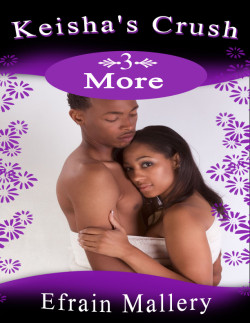 ISBN: 978-1-62327-348-4
Keisha's Crush 3: More is a Men's and Black Erotica short story – M/F. This erotica short story contains explicit content, erotic situations, graphic language and is suitable for readers 18 and over.
Keisha and Mel are rescued from their apartment after an earthquake ravaged their love-making efforts. They don't care about all of the obstacles that are constantly being thrown into their paths. They see each other in the hospital and end up making love within their hospital room. This follow-up from part two features the scene after Keisha and Mel go through the earthquake and they are transported to the hospital. Even after a board hit her face in the quake, Keisha had been crying for her lovely Mel who lies unconscious on the other side of the bed. Mel can feel and sense how much Keisha wants him and wants to feel his hands on hers once again. As he drifts in and out of consciousness, he can feel how much she wants him. The scene ends with the two of them in the same room, deciding to have a sexual go at each other once again.
Available on Kindle, Nook, Apple & Android Devices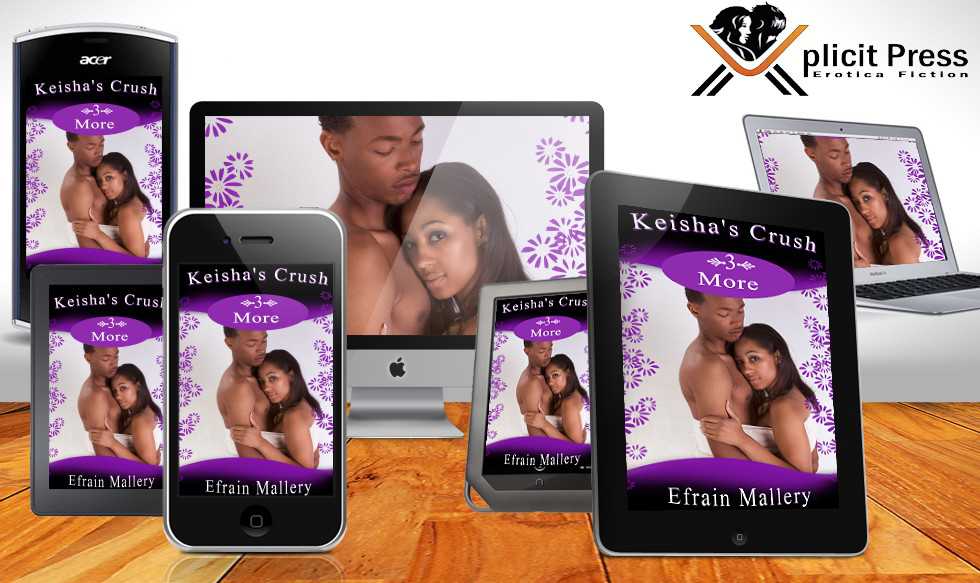 Purchase From Retailers Below:
Amazon Kindle
B&N Nook
Smashwords
Apple iBooks
Google Play
Kobo