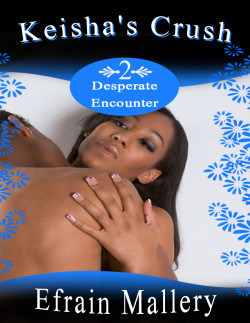 ISBN: 978-1-62327-346-0
Keisha's Crush 2: Desperate Encounter is a Men's and Black Erotica short story – M/F. This erotica short story contains explicit content, erotic situations, graphic language and is suitable for readers 18 and over.
Part 2: Mel and Keisha part ways back to their prospective houses. Mel, over the next day or so, ends up using a slender G-spot vibrator and making himself explode all over the place, enjoying every moment of it. It took him about an hour to achieve this because it was not the same as having Keisha there to finish him off. After his escapade, he falls asleep, only to wake the next morning to Keisha knocking on Mel's window. It is before the end of breakfast, and Keisha decided to screw herself with an electric toothbrush only to find Mel standing in her wake. Mel can't understand why she would do that when he is ready and willing. Keisha has no reason for her behavior but is willing to make it up to him even if it means their breakfast will get cold. They can always make more.
Available on Kindle, Nook, Apple & Android Devices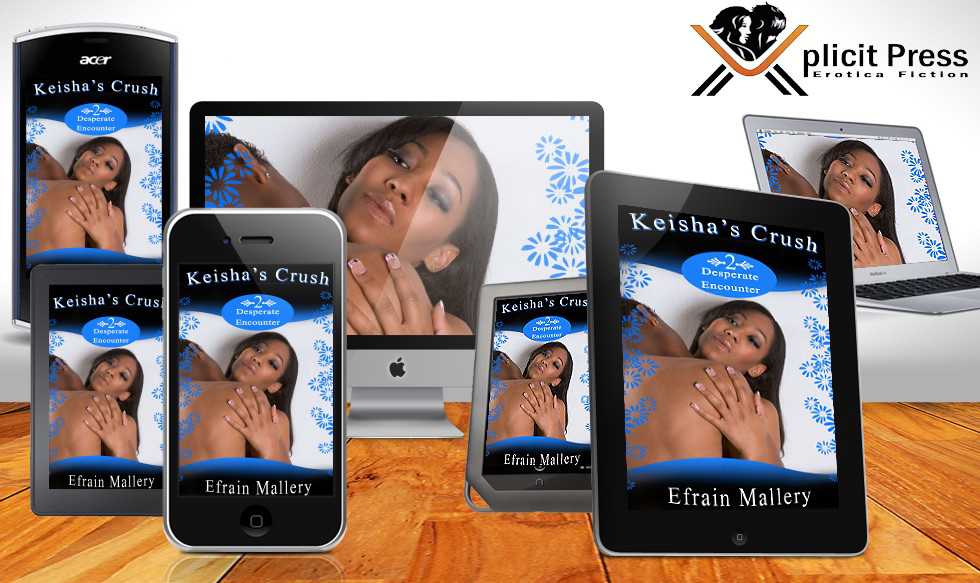 Purchase From Retailers Below:
Amazon Kindle
B&N Nook
Smashwords
Apple iBooks
Google Play
Kobo