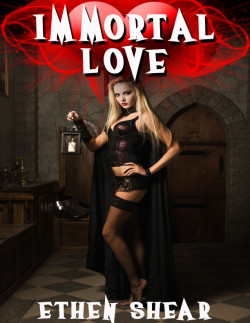 ISBN: 978-1-62327-296-8
Immortal Love is a Fantasy, Horror, Menage/Multiple Partner Erotica short story – M/F, F/F. This erotica short story contains explicit content, erotic situations, graphic language and is suitable for readers 18 and over.
Immortal Love, a self-explaining title. The story is of to souls that separated and came together after many years apart. The story is that of a temptress that makes love to a married man but becomes cursed to live on as a vampire by his wife. The curse becomes so that she can only be satisfied by feeding on the blood of the men that she has sex with. Living a life of a wanderer, she steals from her victims and once finished with them moves on to the next city.
On her many travels, she comes upon a young man who while in the process of having sex with him realizes that it is James, her lover from many years ago who, like her, did not age due to the same curse. Together, they travelled many years feeding on other couples while satisfying their urges. They come upon a couple that reveals that they know how to remove the curse. The ingredients are simple, but the key one is the vaginal juices of the witch that cast the curse. It happens that she also lives on, and Mish, our main character, gets the ingredients and lives on with her lover till their last days.
Available on Kindle, Nook, Apple & Android Devices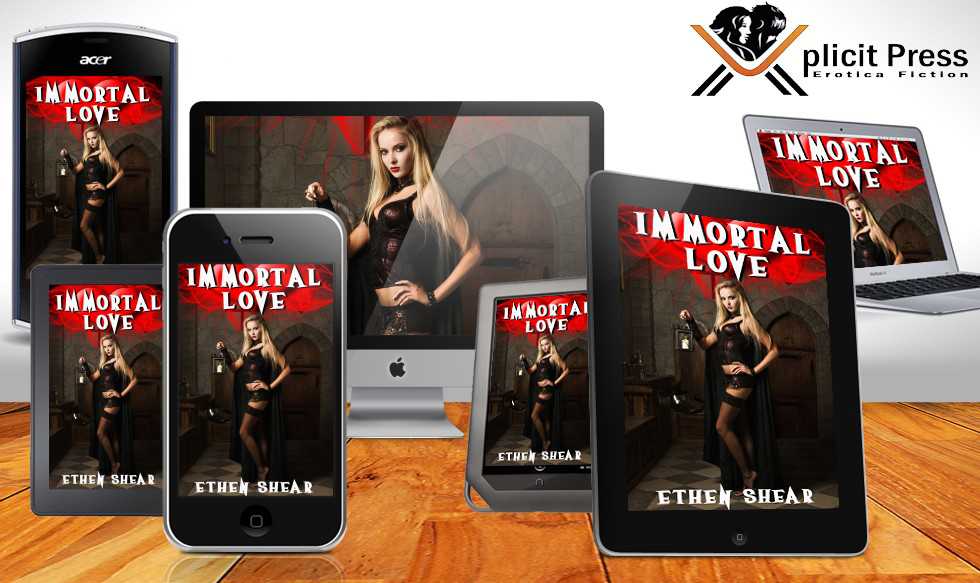 Purchase From Retailers Below:
Amazon Kindle
B&N Nook
Smashwords
Apple iBooks
Google Play
Kobo