ISBN: 978-1-62327-044-5
Here Comes the Trolley is a Women's Erotica short story – F/M. This erotica short story contains explicit content, erotic situations, graphic language and is suitable for readers 18 and over.
Kara and John are having a hard day working as servers at a Trolley-themed restaurant. Working at a theme restaurant is difficult enough, but one night in particular is very nerve wracking, what with the annoying customers and overbearing boss, until they decide to hop on board for some sexy fun. John and Kara have been friends for years, and John has always loved Kara's ample curves. To distract each other from the evening's annoyances, John and Kara have been teasing each other mercilessly, rubbing against each other and subtly groping, they finally succumb to the tension and sneak away to a trolley in the middle of the restaurant and really let go. Unfortunately, their boss walks in on them. Can the convince her not to fire them? How will they be able to do this? Can they secure their jobs and still have some fun for the night? She seems to be willing.
Available on Kindle, Nook, Apple & Android Devices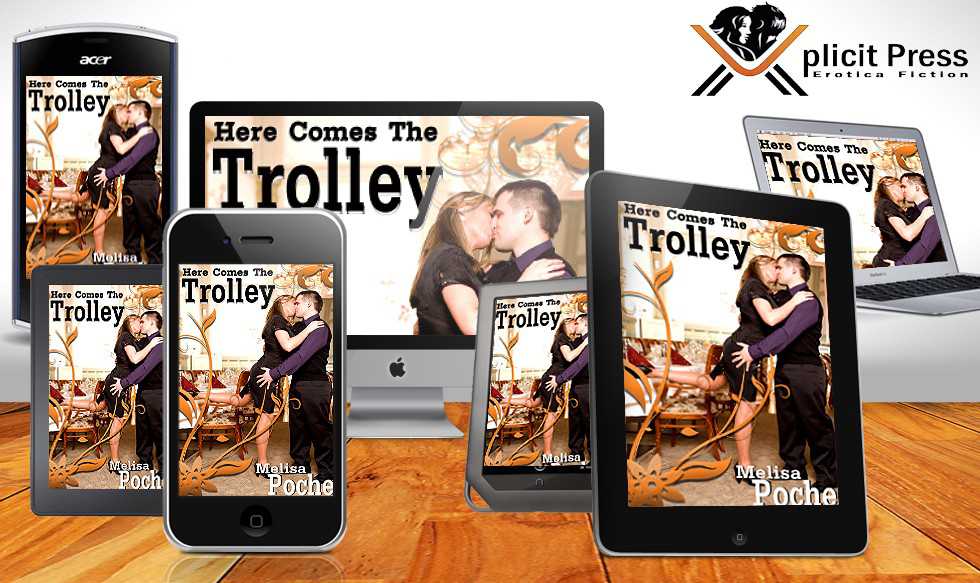 Purchase From Retailers Below: