ISBN: 978-1-62327-192-3
Good Cop, Naughty Slut is a Black Erotica short story – M/F. This erotica short story contains explicit content, erotic situations, graphic language and is suitable for readers 18 and over.
It had been a slow night for Officer Robert Givens when a call comes in from dispatch about a disturbance at a nearby club. He arrives to find a young woman, Nancy, daughter of the city's no-nonsense prosecutor, stripping on the bar. The bartender is in a panic, worried Nancy's father will have the place shut down if he finds out. If it had been any other girl, Robert would have arrested her on the spot. But Nancy is not just the prosecutor's daughter – she' s also his college crush, the girl he never had a chance to date. But Robert soon realizes that Nancy is the not the wholesome good girl he always thought she was, and all his fantasies are about to come true.
Available on Kindle, Nook, Apple & Android Devices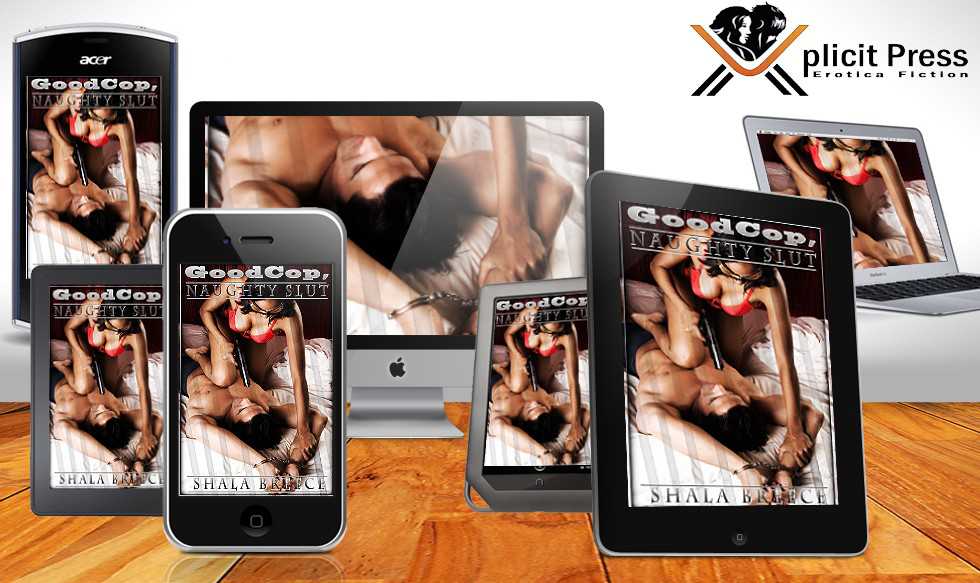 Purchase From Retailers Below: