ISBN: 978-1-62327-486-3
Girlier is a Shemale and Exhibitionism Erotica short story – M/F (Shemale with Female). This erotica short story contains explicit content, erotic situations, graphic language and is suitable for readers 18 and over.
Effeminate brunette Jamie and his shapely blonde lover Nicole visit a clothing store together and try on some clothes. He's just an average guy with a not so average preference for women's clothes. His beautiful girlfriend doesn't mind; in fact they are about the same size. She is willing to help him select the perfect outfit. Even though he's effeminate and loves women's clothes, he is most definitely heterosexual. In fact he proves how straight he can be when he gets turned on trying on his clothes. He is definitely turned on by femininity. Jamie gets a little stiff in the fitting room, but Nicole comes to help him out. She is even willing to try out new things with him, and it doesn't matter when or where. Neither of them cares about what other people think. They are more than willing to face up to the public together. Involves cross-dressing, oral sex, rimming, and anal sex.
Available on Kindle, Nook, Apple & Android Devices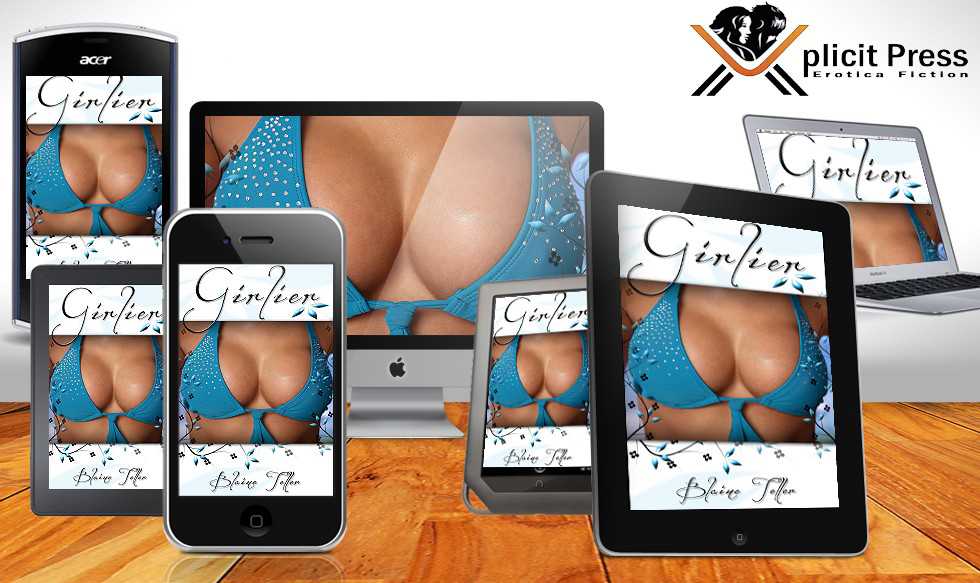 Purchase From Retailers Below: