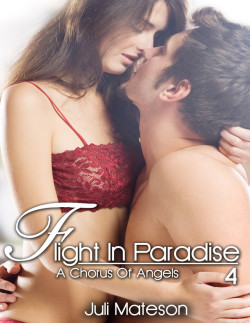 ISBN: 978-1-62327-536-5
Flight In Paradise 4: A Chorus Of Angels is a Couple's Erotica short story – M/F. This erotica short story contains explicit content, erotic situations, graphic language and is suitable for readers 18 and over.
Amy and Dave try to reconnect after the departure of Dave's former lover and son. With all the recent upheaval in their lives, Amy is happy and excited for his retirement from the military. They move back to his hometown Cheyenne where he begins working as an architect. The stress of this new life soon begins to push the lovers apart. Dave is often away traveling for his new company, while Amy is left at home to raise their child. Both of them struggle to adjust to their circumstances. The growing distance between the two of them leads to even higher sexual frustrations. Can the love they share survive all of these changes? Will they remain true to themselves and get the "happily ever after" they have worked so hard for?
Available on Kindle, Nook, Apple & Android Devices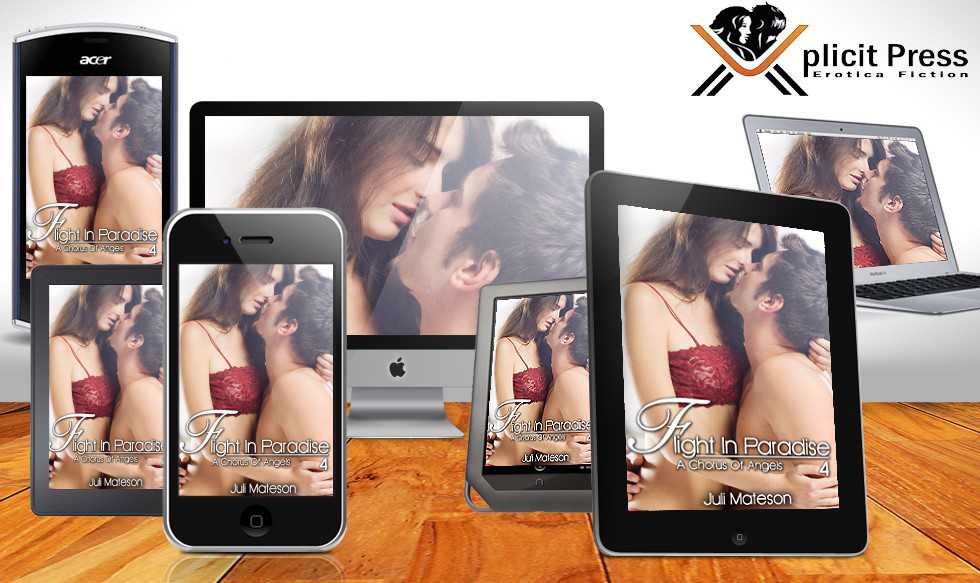 Purchase From Retailers Below:
Amazon Kindle
B&N Nook
Smashwords
Apple iBooks
Google Play
Kobo