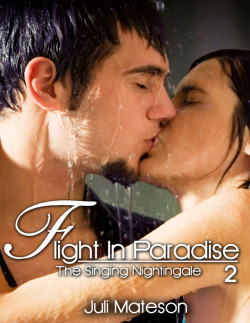 ISBN: 978-1-62327-524-2
Flight In Paradise 2: The Singing Nightingale is a Couple's Erotica short story – M/F. This erotica short story contains explicit content, erotic situations, graphic language and is suitable for readers 18 and over.
Flight In Paradise 2: The Singing Nightingale follows the story of a young military, newly married and completely in love. In the beginning, the newlyweds can't get enough of each other. They spend all of their free time making love. Amy is content being a stay-at-home wife, spending her days taking care of their home and loving each other. Then, things begin to change. Dave starts to withdraw from Amy. At first he just comes home late, but then he finally announces that he's leaving her. Amy assumes there is another woman, causing her heart to break. Only after following to the base hospital one day does she find out the real reason for Dave's departure. Can Amy convince him to give their love a second chance despite his illness? Or will Dave's stubbornness continue to push her away? Read as Amy fights to save her marriage and the man she loves.
Available on Kindle, Nook, Apple & Android Devices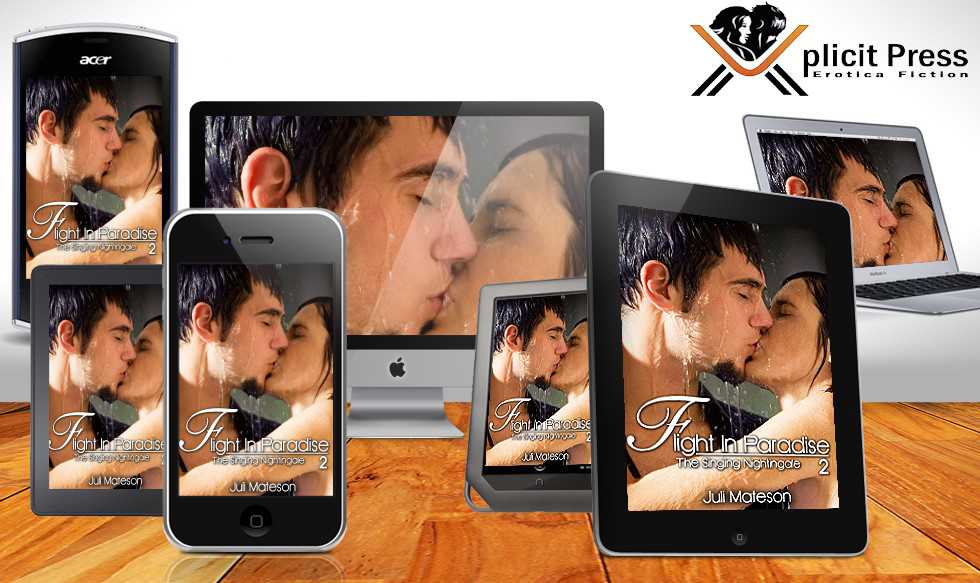 Purchase From Retailers Below:
Amazon Kindle
B&N Nook
Smashwords
Apple iBooks
Google Play
Kobo