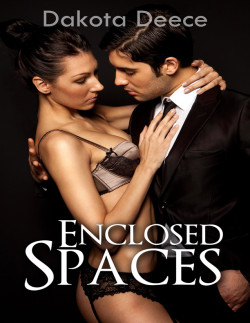 ISBN: 978-1-62327-435-1
Enclosed Spaces is a Couple's Erotica short story – F/M. This erotica short story contains explicit content, erotic situations, graphic language and is suitable for readers 18 and over.
Rita is always being told what to do by her over-controlling boss. Everett liked to give an order and expected Rita to make it happen, and did not like it when things don't go as planned. While travelling in an elevator together, it becomes stuck. Everett can't control the situation, and it doesn't matter how many times he tells Rita to "fix it," she can't. There is no other choice for Rita; she must take control to stop her boss freaking out! She may enjoy this more than she ever thought!
Available on Kindle, Nook, Apple & Android Devices
Purchase From Retailers Below:
Amazon Kindle
B&N Nook
Smashwords
Apple iBooks
Google Play
Kobo