ISBN: 978-1-62327-369-9
Battle Of The Heart And Mind 3: Lovers is a Lesbian Erotica short story – F/F. This erotica short story contains explicit content, erotic situations, graphic language and is suitable for readers 18 and over.
Hannah flees Chloe's apartment the morning after her massage from Chloe and their sexual encounter, questioning her sexuality and their friendship. She thinks things over the whole train ride home and then walks around the neighborhood to sort her thoughts out. But when she finally gets back to her apartment, she finds a touching surprise that might just change her mind about remaining friends with Chloe and about being a lesbian.
Available on Kindle, Nook, Apple & Android Devices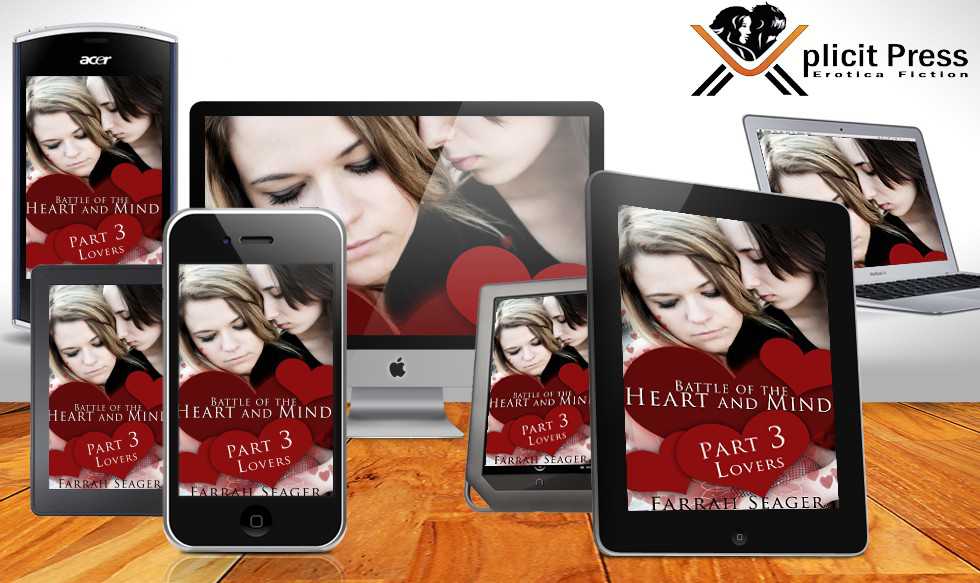 Purchase From Retailers Below:
Amazon Kindle
B&N Nook
Smashwords
Apple iBooks
Google Play
Kobo