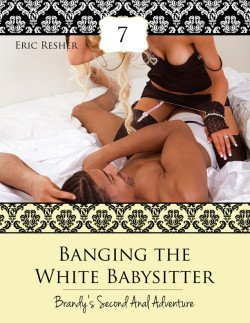 ISBN: 978-1-62327-406-1
Banging The White Babysitter 7: Brandy's Second Anal Adventure is an Interracial Erotica short story – M/F. This erotica short story contains explicit content, erotic situations, graphic language and is suitable for readers 18 and over.
Brandy, a white eighteen-year-old babysitter is now seven months pregnant.  She is busily planning a matchmaking party between her and Buck's friends.  While she is planning, a gift arrives from Heidi.  As she opens the gift, she realizes that she is very lucky to have Buck  in her life and that her friend is not interested in stealing Buck away from her.  She also realizes that she misses her mother.
She knows that her mother once had a black lover of her own.  She thinks that one way to help her mother find happiness is to find her some romance. She is trying to find her Mom's Black high school sweetheart.  While she works, Buck comes home. She is so big from her pregnancy that she has to find an alternative way to make love to him.  Just as she planned, she has another anal adventure with big black Buck Henderson.
Available on Kindle, Nook, Apple & Android Devices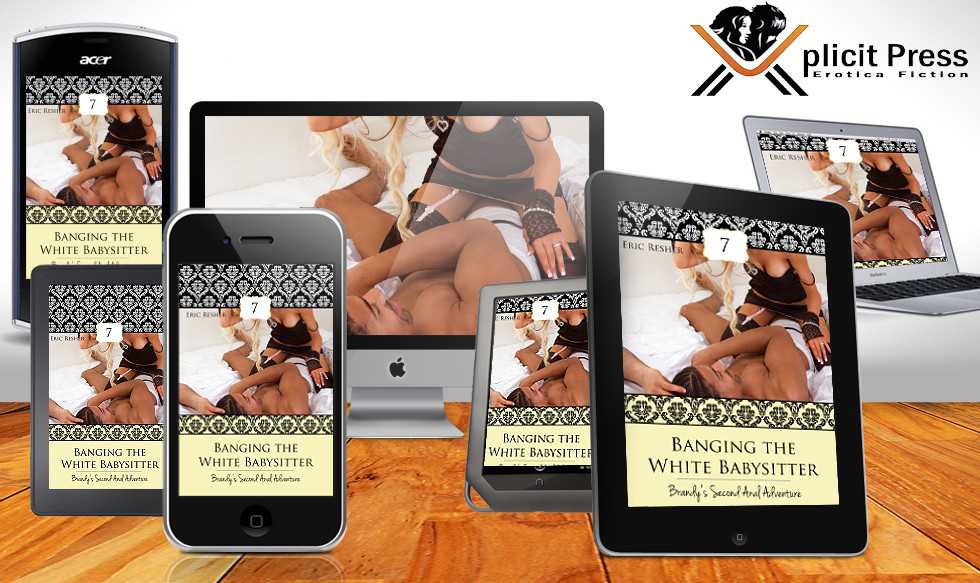 Purchase From Retailers Below: