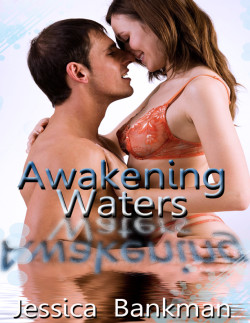 ISBN:  978-1-62327-257-9
Awakening Waters is a Romance Erotica short story – M/F. This erotica short story contains explicit content, erotic situations, graphic language and is suitable for readers 18 and over.
Sophia is distraught when she catches her new husband Damien in bed with her best friend April. Her husband tries to convince her that it was a mistake and that he is sorry, but Sophia knows it is more than that. Sophia and April had planned a girl's trip to the French Caribbean Island called Martinique in order to celebrate Sophia's big 30 and get in a little relaxation. April may be out of Sophia's life now, but Sophia decides she's going on the much needed trip anyways. She needs some time alone to sort out her thoughts and life after losing the two people she loved and trusted the most. Unexpectedly, Sophia meets a French man named Andre on the island and shares a few passionate nights with him. She becomes torn when she realizes that she's just as bad for cheating on her husband, as he was, and promises herself that she will not continue to see him. When Sophia heads back to her hotel and finds her husband Damien there waiting for her, she has to decide whether she should continue to love a man her heart never truly belonged to or go after the man that in her mind is her prince charming.
Available on Kindle, Nook, Apple & Android Devices
Purchase From Retailers Below:
Amazon Kindle
B&N Nook
Smashwords
Apple iBooks
Google Play
Kobo