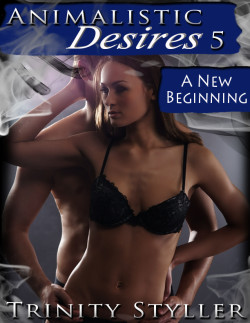 ISBN: 978-1-62327-338-5
Animalistic Desires 5: A New Beginningis a Paranormal Erotica short story – M/F. This erotica short story contains explicit content, erotic situations, graphic language and is suitable for readers 18 and over.
Bailey is approaching the final stage of her transformation, and Draven is a bit on edge. When Alverez's men attack his mansion and attempt to mate with Bailey, Draven and his men fight tooth and nail to defend her. Meanwhile, Lenex, the twins, Michael and Skyler are readying for their attack on the Pumarians' villa. As sunset nears, Skyler prepares to lure away some of the guards while Lenex and Michael head straight for Alverez. Their caution is tempered by a very tight timeline, some risks must be taken in order to succeed. This mission is critical and they all know it – failure is not an option.
Back at Draven's mansion, Bailey's transformation is nearly complete. As she writhes in pain on the bed, Draven can do nothing to help her. He knows she has the strength to survive this, but he worries that she doesn't realize it. But the biggest surprise is yet to come, as Bailey transforms into a Trigarian like no other…
Available on Kindle, Nook, Apple & Android Devices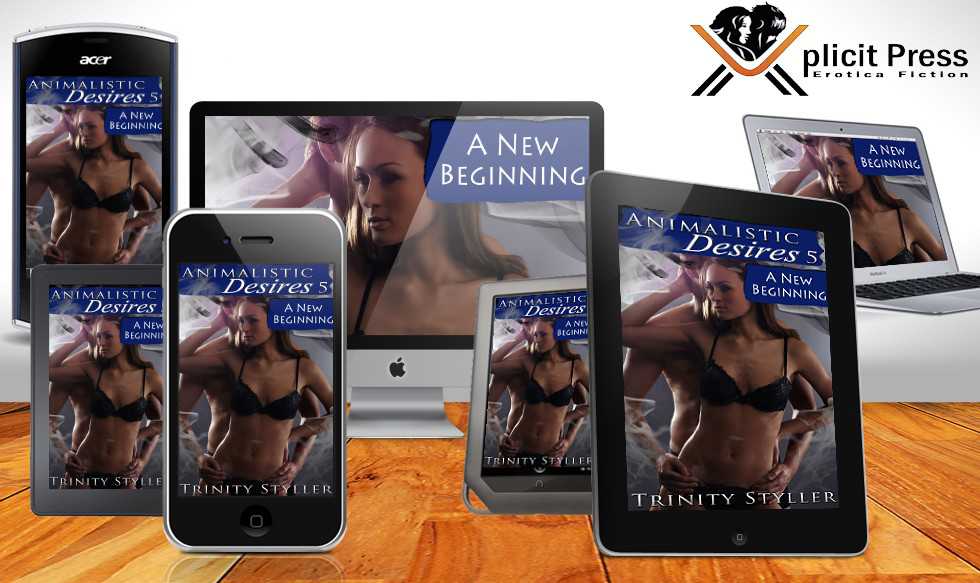 Purchase From Retailers Below:
Amazon Kindle
B&N Nook
Smashwords
Apple iBooks
Google Play
Kobo