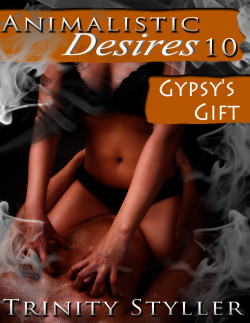 ISBN: 978-1-62327-452-8
Animalistic Desires 10: Gypsy's Gift is a Paranormal Erotica, Action & Adventure Erotica, Couple's Erotica, Fantasy Erotica, and Erotic Fiction short story – M/F. This erotica short story contains explicit content, erotic situations, graphic language and is suitable for readers 18 and over.
Bailey's desires are still growing, and only Draven can put out the fire within her. In a hidden cave behind a waterfall, the two share an intimate moment before their journey must continue.
When they finally reach the elders, they meet with Kelden, hoping for an end to the mystery of Bailey's unusual transformation. An odd token, the only thing she has of her parents, may provide the answers they seek. Kelden seems cautiously optimistic – if she is who he thinks she is, Bailey may be a savior to their race.
Meanwhile, Bailey seems to be feeling worse – she is dizzy, tired, and nauseous. An examination and a round of tests reveal the cause, but it's not something Draven was entirely ready for. And Bailey is even more caught off guard by the news.
Things are about to change for Bailey and Draven.
Available on Kindle, Nook, Apple & Android Devices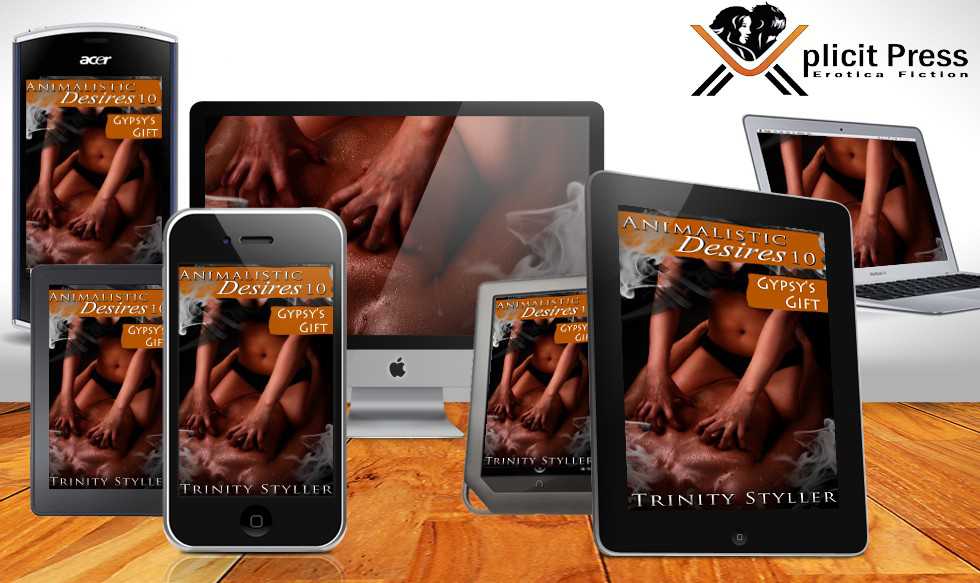 Purchase From Retailers Below:
Amazon Kindle
B&N Nook
Smashwords
Apple iBooks
Google Play
Kobo