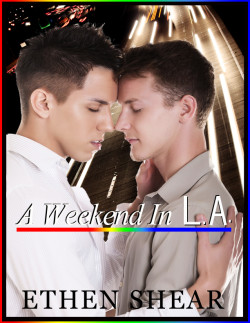 ISBN: 978-1-62327-375-0
A Weekend In L.A. is a Gay Erotica short story – M/M. This erotica short story contains explicit content, erotic situations, graphic language and is suitable for readers 18 and over.
Although they have been friends for a long time, Ken and Charlie only recently discovered the attraction between them while on a long awaited trip to L.A. But this entire discovery started with a naughty thing that Ken did in the restroom of a plane. After they get along pretty well, having a fun day exploring the city and enjoying each other's company, Charlie isn't quite sure what to expect, but when he runs into an old colleague, an unexpected thing happened and they almost ruined the beautiful connection between them. All was cleared and repaired with a nice adventure at night right on the beach. After that, nothing mattered to Charlie but Ken. Nothing can hold back his feelings that were revealed to him by accident. Charlie never knew he felt this way. He is grateful that Ken could read his hidden signals.
Available on Kindle, Nook, Apple & Android Devices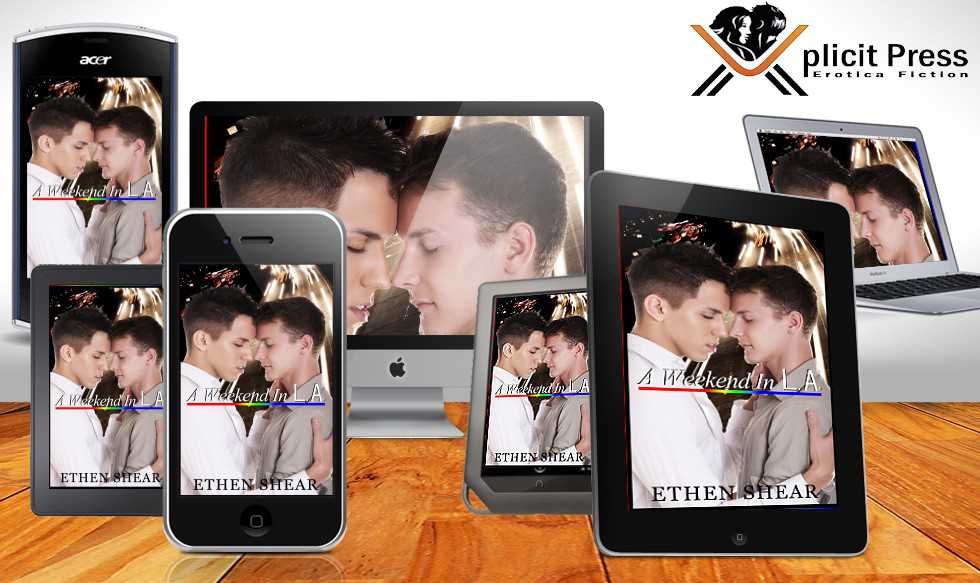 Purchase From Retailers Below:
Amazon Kindle
B&N Nook
Smashwords
Apple iBooks
Google Play
Kobo